EC - Creating a Public Holiday (National Holiday)
Creating and assigning the public (national) holiday to users/employees are done by creating a new public (national) holiday under the "Holiday" section.
Go to Settings > Absence Types > Holiday > Click the + symbol.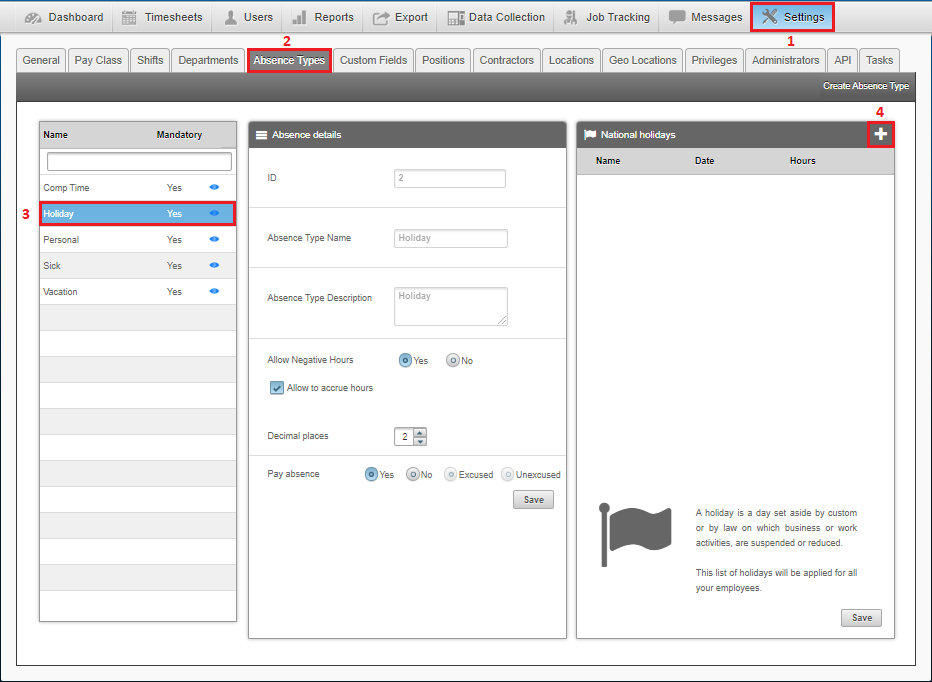 Fill out the New National Holiday form.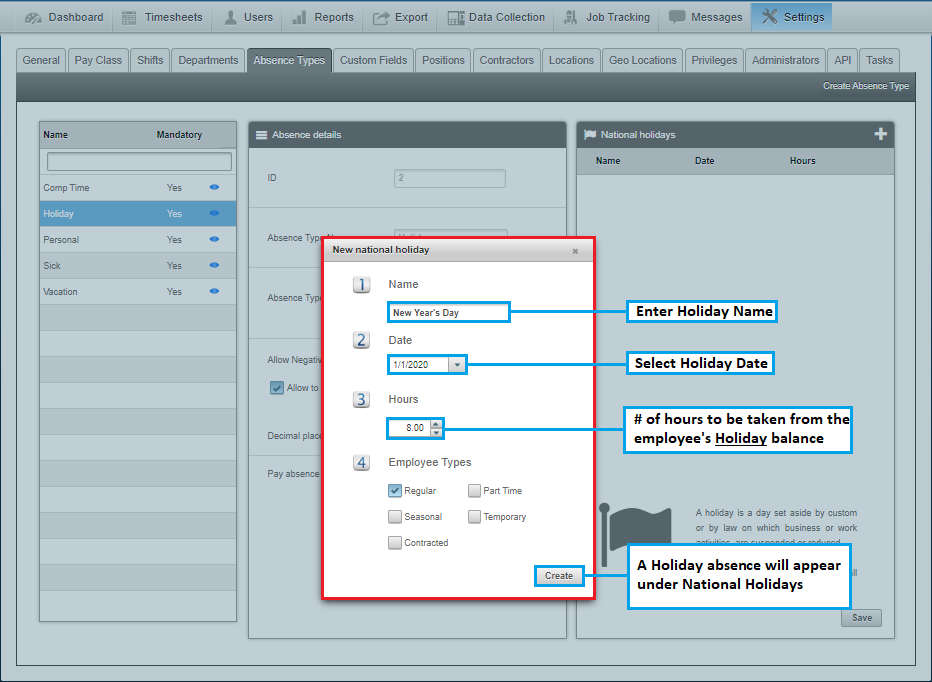 Save the National Holiday to apply it to all users.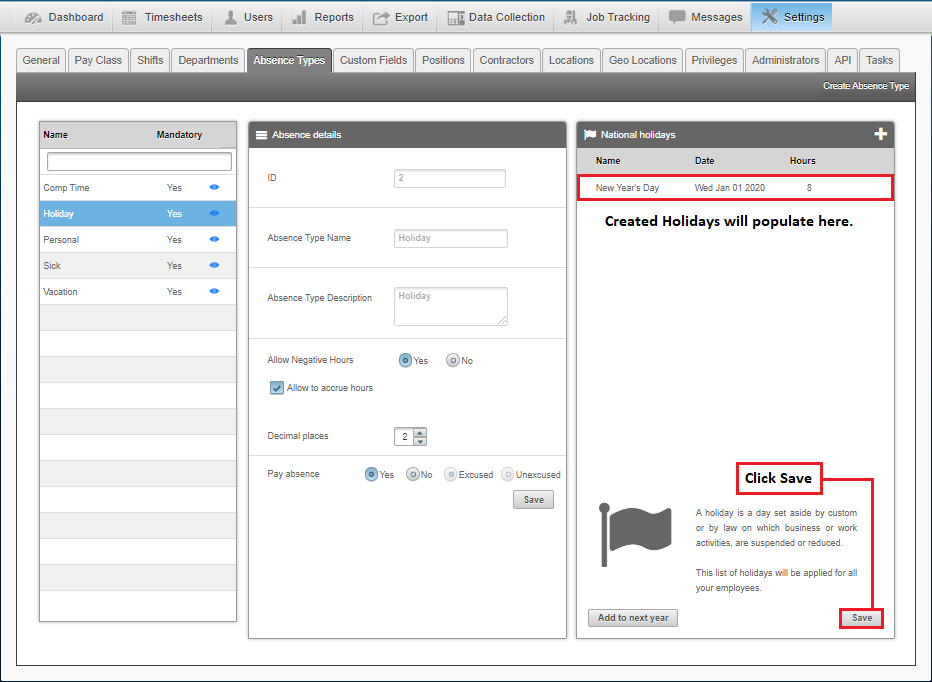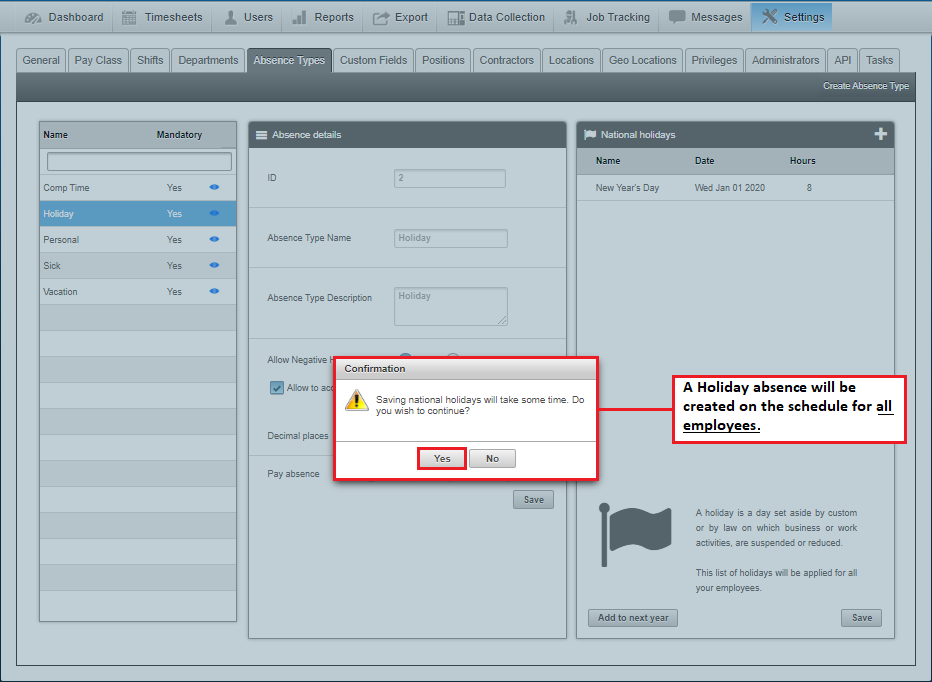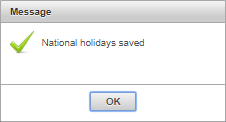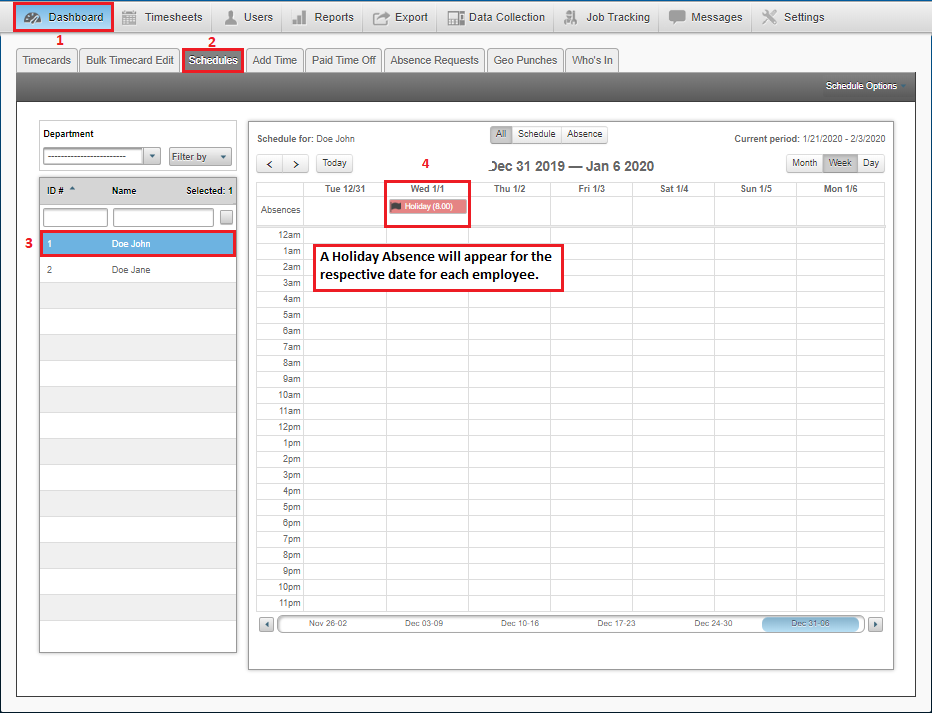 Repeat as necessary for each Public (National) Holiday.
Easy Clocking Support Team Contact Details
Contact our Support Team on 1300 693 610

Related Articles

EC - Creating Custom Absence Type

Easy Clocking allows you to track a few absences by default, such as Holiday, Personal, Sick and Vacation. You also have the option of creating custom absences under the Settings. To create custom absences, navigate to: Settings Absence Types Create ...

EC - Creating Shifts

One of the steps that needs to be completed in order to use the schedules feature is creating the shifts that your employees will be working. You are able to create several shifts based on the needs of your company. You MUST create a shift in order ...

EC - Creating Software Administrators

Creating Administrators To create an Administrator, navigate to: Settings Administrators Select Create Administrator A window will appear where you will be prompted to fill in the following information: First Name Initial Last Name Email Enter the ...

EC - Creating Schedules

In order to create a schedule, you must have first created a shift(s). Please refer to Creating Shifts if this step has not be completed yet. Navigate to: Dashboard Schedules Select User from Employee List Follow the Schedules tab to the right ...

EC - Creating Locations

This feature in the software allows adding employees to a location. It's useful when generating reports for employees, as you can sort and filter them out by specific locations. For example, with a company that has several locations, a manager will ...